DIY: Step-By-Step Guide to Mercedes-Benz Key Battery Replacement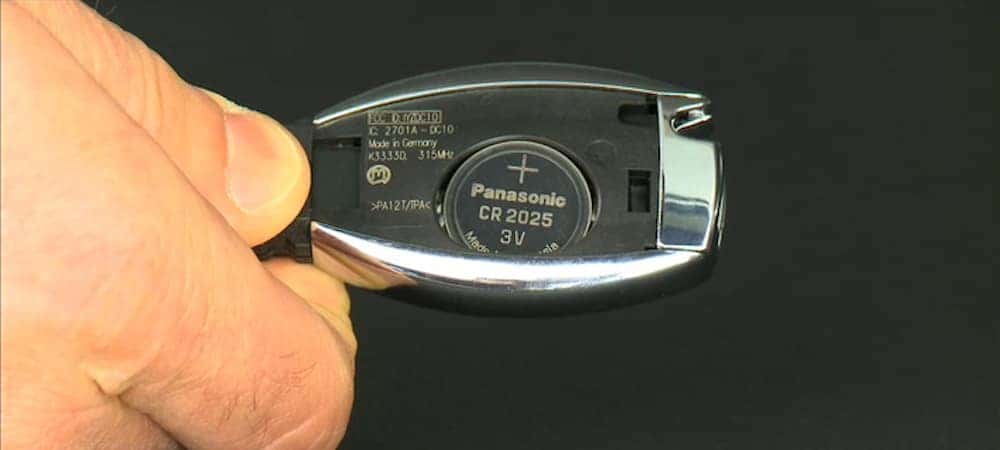 Are your Mercedes-Benz vehicle's doors failing to unlock or lock? Is your SmartKey® not working? Most likely, your malfunctioning key means that it's time for a Mercedes-Benz key battery replacement. Thankfully, replacing a key battery on your own takes only a few minutes. Learn how to change your Mercedes-Benz key battery in just a few simple steps with help from the team at Fletcher Jones Imports!
How to Change a Mercedes-Benz Key Battery For Your SmartKey®
Step 1: Hold the key in your hand by the keychain.


Step 2: Pull the sliding tab, and pull out the valet key.


Step 3: Move the valet key to the opposite side of where it can be fully inserted, then push down.


Step 4: Remove the key backing, and replace the battery.


Step 5: Reassemble the SmartKey®, then test for proper functionality.

How to Change the Key Battery for the Mercedes-Benz Chrome Key
If you own a newer Mercedes-Benz model, chances are you might actually have a Chrome Key. Opening your Mercedes-Benz key and changing the battery differs slightly with the Chrome key:
Pull on the bottom tab of the key, away from the rest of the fob. Pull until the key releases.
Then, you should see a small gap in the fob where the key was. Press the key into the flat end of the fob to open the Chrome Key's cover.
Once you remove the key cover, you'll be able to see the battery. Remove the battery, and replace it with the new one while making sure the correct side is facing up.
Learn More at Fletcher Jones Imports
Contact us to learn where to buy a Mercedes-Benz key battery or with questions about which Mercedes-Benz key battery type you need. Whether you're in need of DIY service tips like this or suggestions for what to do once inside your Mercedes-Benz, like our tips for great family road trips, let Fletcher Jones Imports be your guide!