Learn More About 2020 GLE Design

The all-new Mercedes-Benz GLE is the fourth-generation of the trend-setting luxury SUV that first debuted as the M-Class in 1997. The new-generation GLE represents a new level of design, comfort and safety and introduces an all-new intelligent chassis with 48-volt technology that offers increased efficiency and comfort – the only system of its kind on the market.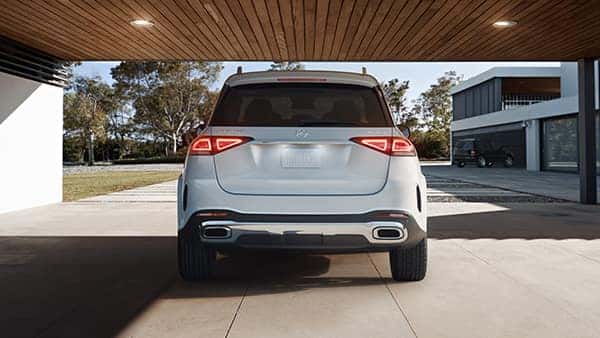 Bold in Design & Features
Improvements from its predecessor include a more robust and lengthy look. The 2020 GLE is 5 inches longer and 1 inch wider as well as the wheels being 19″ to 20″inches for a gripping appearance befitting the car's handling. The edges and corners of the SUV have also been rounded off for a smoother, clean look more consistent with the other new Mercedes-Benz models.
Panorama Roof
Offering sweeping skyward views to both front- and rear-seat passengers, this giant, fully functional glass sunroof features a large panel that can tilt up for ventilation or slide back for an open-air feeling. Offers a 50% larger viewing area and includes a power interior shade lets occupants vary the amount of sunlight entering the cabin, and you can even open and close it using the car's advanced voice control system.
LED High Performance Lighting System
Bright white LED Daytime Running Lamps help get the 2020 GLE noticed, for added safety and in modern style. Their distinctive design accentuates the subtle forward lean of the grille. The power behind these lights also make this vehicle perfect for driving through any type of weather conditions you endure.
AMG® Line and Night Package
Take your 2020 GLE to the next level and elevate your vehicle with either the AMG® Line Package or AMG® Night Package to get the full Mercedes-AMG® effect.