Meet Chelsy Winter-Carter, Sales Consultant for Fletcher Jones Imports
In the next installment of our Employee Spotlight Series, we are highlighting Chelsy Winter-Carter, Sales Consultant and part of the opening Team for Fletcher Jones Imports Used Car & Truck Center.
Chelsy's interest in the automotive industry was sparked by family. She shares, "My uncle was in the industry for as long as I can remember and it has always intrigued me!" Her journey began in 2019, working as a Sales Consultant for Volkswagen. She explains, "I have always been a people person, and I am doing things I didn't think were possible." Chelsy later joined the opening Team for Fletcher Jones Imports Used Car & Truck Center, where she has taken on countless challenges and looks forward to cementing her place in this industry.
Why Fletcher Jones?
"I knew the Fletcher Jones Automotive Group was an amazing company, simply from personal experience when grandma bought a car here!"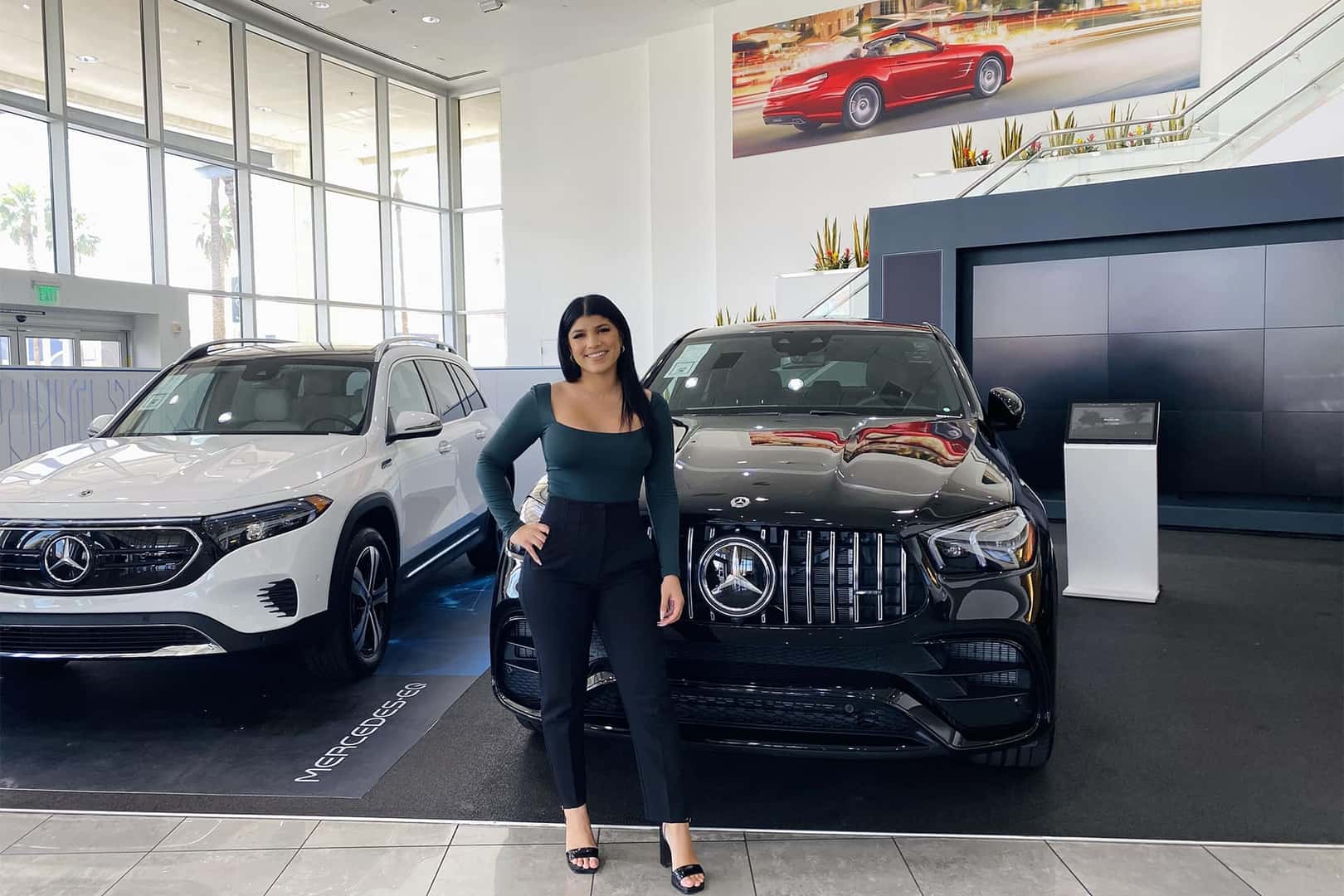 What Does the Fletcher Jones Difference Mean To You?
"As a family-owned business, I am a part of a family where we are encouraged to be ourselves, which in turn, allows me to give my guests what they deserve."
Chelsy's Favorites
Favorite Part as a Sales Consultant: "When I sell a car, I not only see the excitement in their face but I have the chance to learn about my guest."
Favorite Lunch Spot Near the Dealer: Cafe Rio!
Favorite Mercedes-Benz: "My 2019 Mercedes-Benz C 300 Coupe!"
Favorite Quote: "Consistency is harder when no one is clapping for you, you must clap for yourself during those times. Be your biggest fan," Author Unknown
Outside of Work
When Chelsy is not busy assisting guests, she is playing with her Miniature Dachshund, Pepper, or working out.
A Message To Our Guest
"I am always available to assist you! Please reach me by phone or email or come visit us to start your car buying journey with us."


VIEW INVENTORY
CONTACT US