Learn More About The 2021 CLA Performance
With turbo power, seven speeds, four standard Driver Assistance features, and three suspension options, the 2021 Mercedes-Benz CLA Coupe turns 221 horsepower and 258 lb-ft of torque into rapid response and full-time fun on Spring Valley roads! Learn more about the 2021 Mercedes-Benz CLA performance from the team at Fletcher Jones Imports below.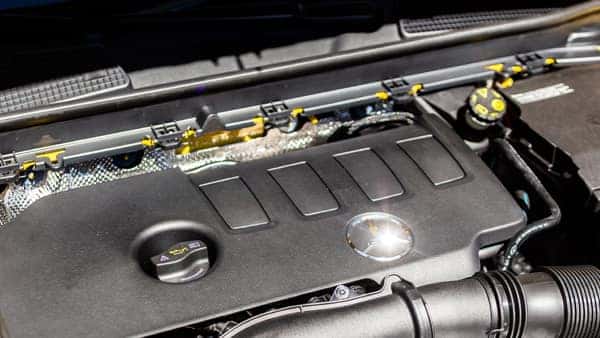 Turbo Engine Power
The new-generation CLA 250 is equipped with a new, powerful and efficient turbocharged 2.0L inline-4 engine capable of 221hp (+13 hp compared to predecessor) and 258 lb-ft of torque on North Las Vegas roads. The CLA engine combines turbocharging with numerous advances to deliver more power from less fuel. 2021 Mercedes-Benz CLA performance is not only powerful but fast as well, with the ability to go from a standstill to 60 mph in just 6.3 seconds on Spring Valley highways. Test drive the 2021 CLA Coupe at Fletcher Jones Imports near Summerlin today!
Dual-Clutch Automatic Transmission
Paired with the CLA engine, the racing-inspired 7-speed transmission combines the sporty response of a manual, the smooth refinement of an automatic, and better efficiency than either. Dual clutches offer quicker gear changes than a human can shift a traditional manual gearbox, while three overdrive ratios boost highway efficiency. DYNAMIC SELECT® offers selectable ECO, Sport, and Comfort modes that let you favor fully automatic efficiency and comfort, intensified response, or experience shift-for-yourself excitement via the steering wheel-mounted shift paddles. What driving mode will you choose? Find out today at Fletcher Jones Imports near North Las Vegas.
Driving Assistance
The CLA offers Spring Valley drivers the very latest driving assistance systems with cooperative driver support, providing the highest level of active safety in this segment with functions adopted from the S-Class. For the first time, the CLA is able to drive semi-autonomously in certain situations. To do so, it keeps a close eye on the North Las Vegas traffic situation. Improved camera and radar systems allow it to see up to 1,640 feet (500 meters) ahead; the CLA also uses map and navigation data to support assistance functions.
Front-Wheel Drive
The CLA front-wheel drive system is an ideal match for its nimble handling and efficient packaging. Impeccable calibration of the Electronic Stability Program (ESP®) and Electronic Traction System (ETS) enhances tire bite under hard acceleration, while equal-length driveshafts virtually eliminate undesirable torque steer. Test drive the 2021 CLA Coupe at Fletcher Jones Imports today!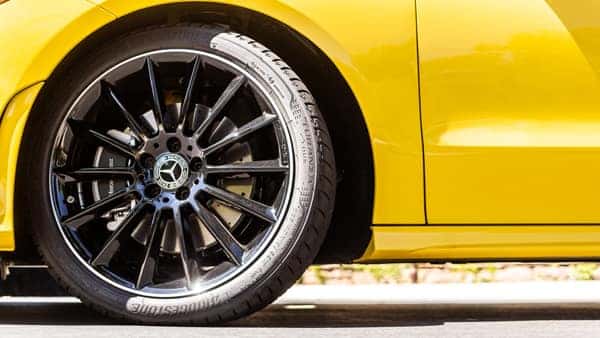 Driving Dynamics
In terms of driving dynamics, the new CLA keeps the promise of its sporty design: a wider track and a lower center of gravity are the two key features that give the CLA the sportiest driving characteristics of our models in the new generation of compact Mercedes-Benz vehicles.
Explore the New CLA at Fletcher Jones Imports!
To learn more about the 2021 Mercedes-Benz CLA, contact us at Fletcher Jones Imports, or visit us near Spring Valley and Summerlin, in Las Vegas. Browse our wide selection of new CLA models today.