What is Mercedes-Benz 4MATIC® All-Wheel Drive (AWD)?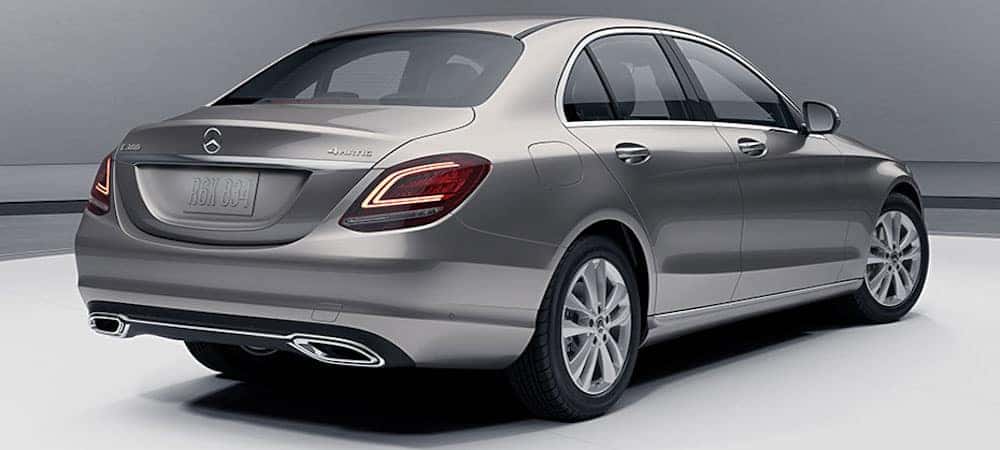 If you're in the market for a Mercedes-Benz, you may have noticed that some models have the word "4MATIC®" in their name. What is 4MATIC®, and what does 4MATIC® mean exactly? Mercedes-Benz 4MATIC® is the luxury brand's all-wheel drive system. You'll get a lightweight drivetrain with 4MATIC®, resulting in stronger traction and better handling when driving. Learn more about this performance feature below!
Different Versions of 4MATIC® AWD
Is 4MATIC® always on when you're driving, or can it be turned off? The answer depends on which type of 4MATIC® AWD you have.
4MATIC® Permanent All-Wheel Drive: The 4MATIC® Permanent All-Wheel Drive system is, like the name suggests, always activated. This system improves handling in harsh weather conditions and makes for a smoother driving experience overall. This AWD system achieves its heightened performance by splitting the vehicle's output at a 45:55 ratio or a 50:50 ratio; the divide in power is determined by which model you have. The permanent AWD system is available on several Mercedes-Benz vehicles, including the C-Class and GLC.
4MATIC® Variable All-Wheel Drive: 4MATIC® Variable All-Wheel Drive switches between front- and all-wheel drive, depending on your driving behavior and the road conditions. Available on the CLA, B-Class, and GLA, this 4MATIC® system increases fuel efficiency and handling.
AMG® Performance 4MATIC® Variable and Permanent All-Wheel Drive: This version of AWD is available on Mercedes-AMG® models and is similar to the other all-wheel drive versions. However, this 4MATIC® system uses a multi-disc clutch with electrohydraulic control in the rear differential, which results in superior handling, traction, and cornering.
Learn More About Mercedes-Benz Performance Features at Fletcher Jones Imports!
Are you wondering, "How much is 4MATIC®?" Our team would be happy to discuss pricing with you. To learn more, contact us at Fletcher Jones Imports. You can also visit us to test out Mercedes-Benz 4MATIC® AWD in person. We're located near Summerlin and Pahrump!