AMG® Quick Facts
Founded as a racing engine in the 1960's, the name AMG® comes from the last names of the founding fathers
– "A" from Hans Werner Aufrecht, "M" from Erhard Melcher, and the "G" coming from Aufrecht's birthplace, Großaspach.
AMG® made its name known after shocking a field of smaller cars by finishing 1st in its class and 2nd overall in the grueling 24 Hours of Spa with the 300 SEL 6.8 AMG®.
One Man – One Engine- each AMG® engine is traditionally assembled by hand by a single AMG® technician in accordance with the "One Man –One Engine" philosophy in Affalterbach, Germany. Each AMG® engine is stamped with an engraved plaque containing the signature of the technician who assembled it.
AMG® engineers and designers work closely with Mercedes-Benz years in advance of a vehicle launch, to create a uniquely AMG® masterpiece.
An AMG® vehicle isn't just a Mercedes-Benz – it's a completely new automobile. Several components from original series cars are all changed to meet the required dynamics and performance. The result of these changes to the original series is a high-performance automobile with more than 500 original AMG® parts.
The AMG® model range is larger and more diverse than ever, comprised of over 20 AMG® high-performance vehicles with outputs of 422 hp to 751 hp. The selection includes sedans, wagons, coupes, SUVs, roadsters, and the SLS AMG®, the first vehicle developed independently by Mercedes-AMG®.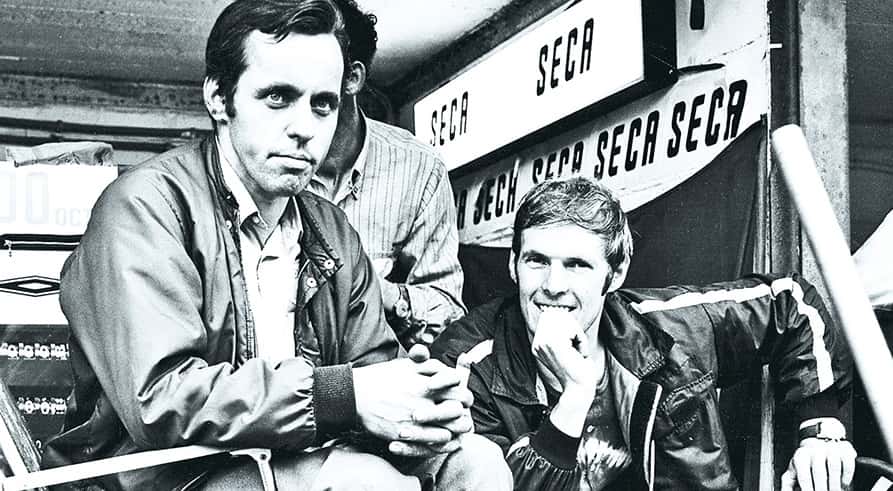 founders1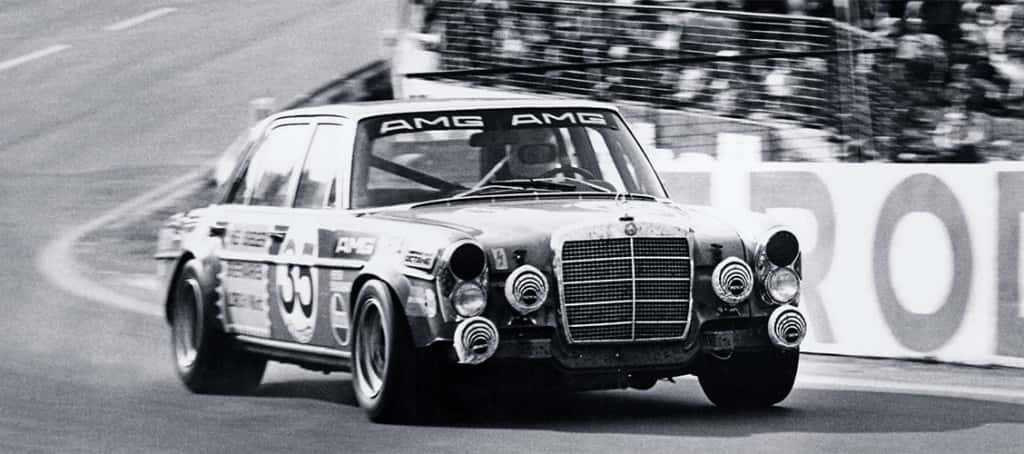 300 SEL 6.8 AMG1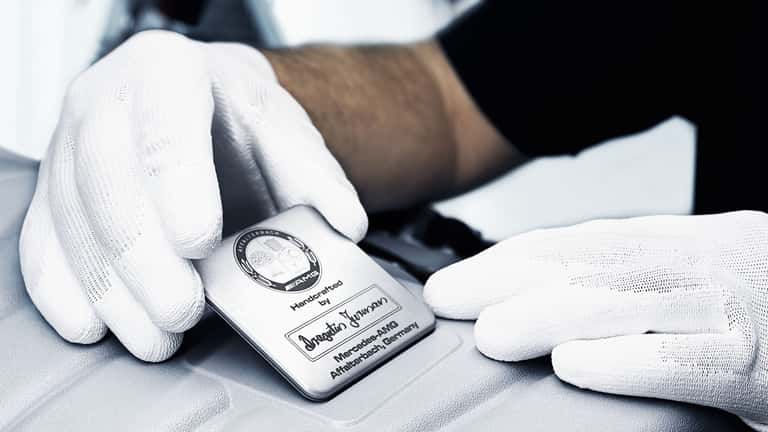 Craftmanship_02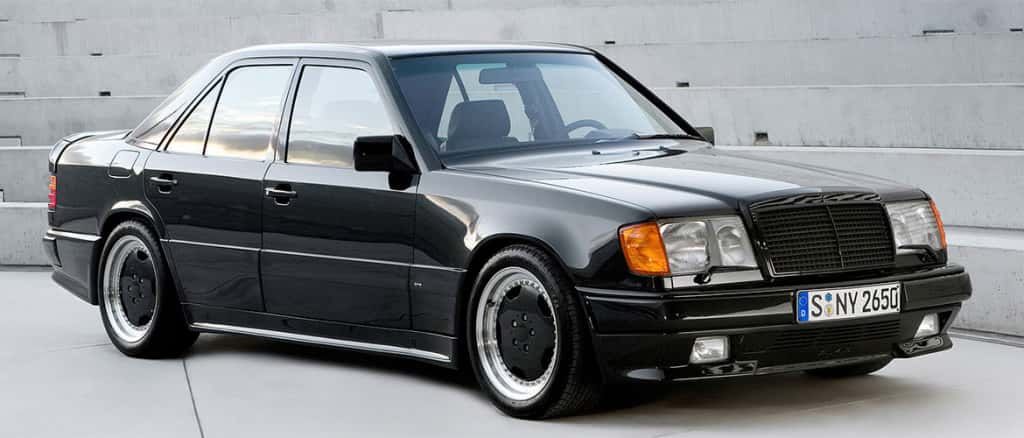 300E AMG 5.6-1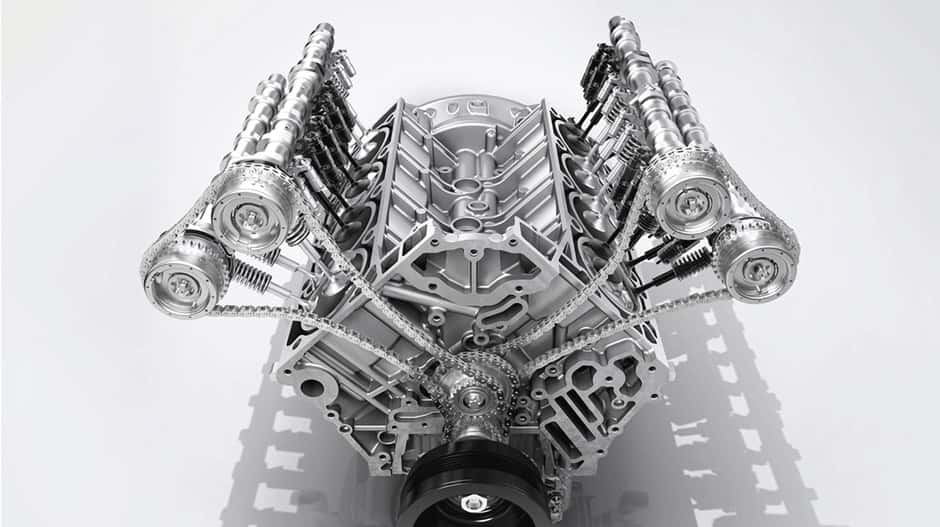 AMG engine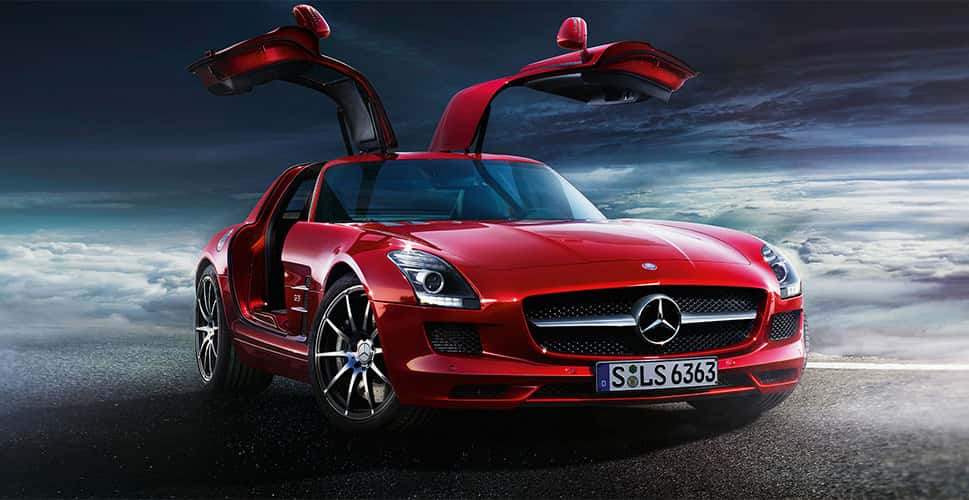 SLS AMG-1
European models shown