Engineering Excellence
Bright Beginning
It all started with Karl Benz's Patent Motorwagen in 1886 that was believed to be the world's first internal combustion automobile, and since then, Mercedes-Benz has continuously progressed to engineer the most advanced, luxurious vehicles on the market.
Take for example the 1940 Mercedes-Benz 230 Cabriolet B available at Fletcher Jones Imports. This aqua green and cream-colored car was powered by a 2.3 liter inline six-cylinder engine that used dual Solex carburetors and a low octane-friendly 6.6:1 compression to yield 55 hp, making it one of the biggest advancements of its era.
Its sophisticated full-bodied exterior featured a modern design that included an integral trunk, attractive chrome brightwork, and color-keyed wheels. This cabriolet also featured semaphore-type turn indicators, a bosch amber fog lamp and headlamp, and even a rear view mirror. Luxury did not lack on the inside either. The 1940 Mercedes-Benz 230 Cabriolet B's inviting cabin was equipped with cream-beige leather upholstery, a green dash, German square-weave carpeting, and a rich wood trim.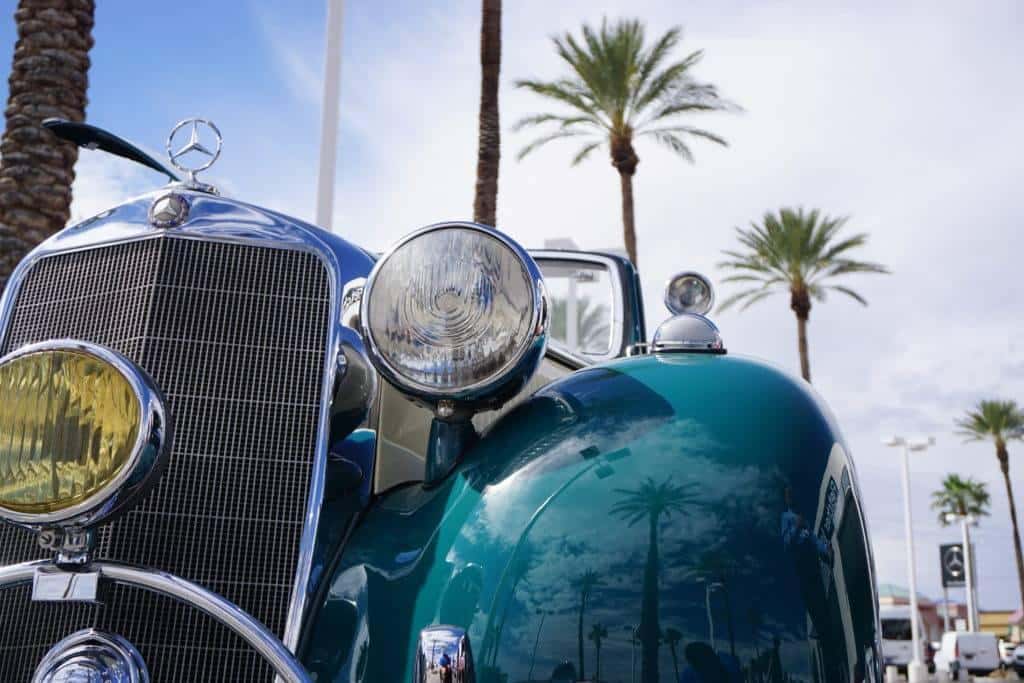 Advancing Future
Much like the 1940 Mercedes-Benz 230 Cabriolet B, this futuristic Mercedes-Benz is also a real showstopper. The Mercedes-Maybach G 650 Landaulet will take you anywhere. When we say anywhere, we literally mean anywhere! Let your chauffer take you through paved roads, rough terrain, streams, or the side of a boulder strewn mountain, all while you sip on a few cocktails and receive a massage from the fully-reclining, perforated quilted leather seats with attached leg rest.
Inside the cabin, heated and cooled cup holders are available to keep your beverages at the perfect temperature. Also included is a glass partition and cloth roof that folds away at the push of button. With 18 inches of ground clearance and 630 hp, you have the ability to pave a road wherever you go.
Although the G 650 Landaulet won't be available in the U.S., Fletcher Jones will help you find the ultimate dream car that is right for you.
Browse our current offers, check out our current inventory, and Schedule your VIP Test Drive to bring the car of your dreams home today.