MBUX Inside the Mercedes-Benz A-Class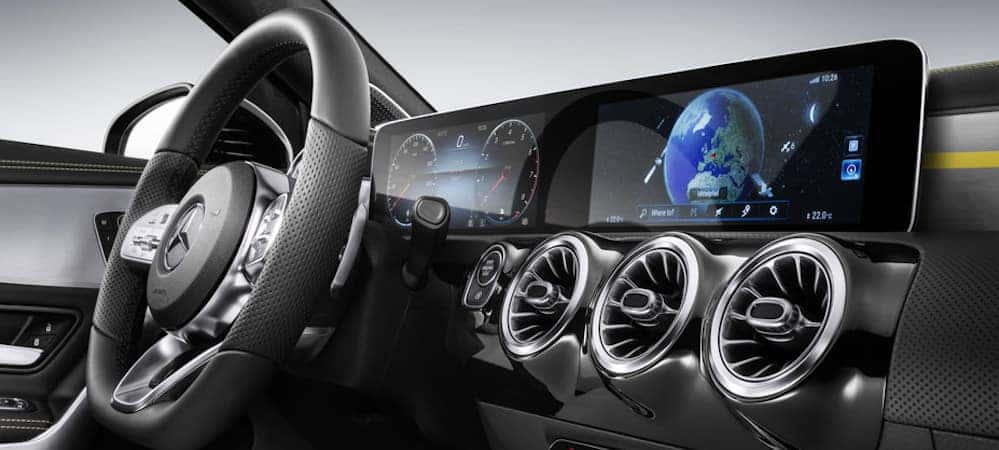 Mercedes-Benz User Experience, or MBUX, is a new voice-powered infotainment system you'll find on the 2019 Mercedes-Benz A-Class, as well as the 2020 Mercedes-Benz GLE and 2020 Mercedes-Benz EQC. Powered by artificial intelligence, the new MBUX feature can learn your preferences and improve your driving experience. Fletcher Jones Imports goes over some of the MBUX highlights below!
Control the Cabin with Voice Commands
Want to change certain settings in your cabin or get an answer to a question while driving? Say, "Hey, Mercedes-Benz," to turn on MBUX and make your request or ask your question. No need to speak formally—MBUX understands you when you speak in a casual manner. For example, saying, "Hey, Mercedes-Benz, it's cold in here," will prompt MBUX to turn up the vehicle's heat by a few degrees.
MBUX Responds to You
MBUX can learn your preferences over time, resulting in the system suggesting new destinations, music, or comfort settings specifically for you. Mercedes-Benz User Experience learns what you like by monitoring your profile. It can even follow your profile when you're driving another Mercedes-Benz vehicle that has MBUX installed. MBUX also makes it easy to access your favorite features, like a favorite radio station, by putting those features on the main menu.
Learn More About MBUX at Fletcher Jones Imports
To learn more about MBUX or the upcoming 2019 A-Class, contact our team at Fletcher Jones Imports near Summerlin and Pahrump. You can also visit our dealership to browse our new Mercedes-Benz vehicles and experience the many other technology features Mercedes-Benz has to offer, such as the Mercedes me app!