The Mercedes-Benz A-Class is Coming to the U.S.!
Las Vegas, the wait is finally over! After a long wait, 20 years to be exact, the stellar Mercedes-Benz A-Class is finally making its way to the United States. These luxury sedans are expected to have a price tag that your budget will love, with a price near $30,000. Meet the new Mercedes-Benz A-Class Sedan! Here's what you can expect.
Mercedes-Benz is now allowing the U.S. to experience the greatness that is the A-Class, well partially. Originally, the A-Class family debuted as a hatchback resembling a mini Volkswagen Touran. While the A-Class became a traditional looking hatchback, they have evolved into a new family of small vehicles, including the Sedan. The U.S. won't be seeing the hatchback, but we will be getting the sedan versions- Sedan and Sport Sedan. The all new A-Class sedan is ready to debut and complement its sibling, the CLA Coupe.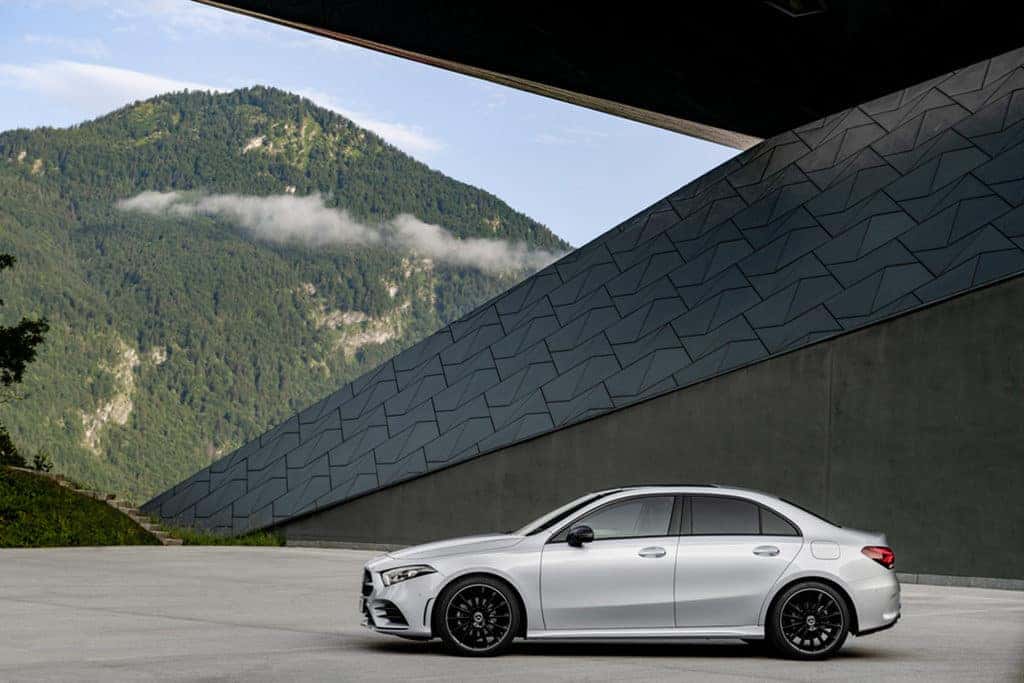 The A-Class exterior is unforgettable. It features an elegant front end with a diamond block grill and of course our three point star. As an entry level sedan we also expect to see a 2.0-liter turbo 4 cylinder engine with a seven speed dual-clutch automatic transition.
A-Class Interior Features
Don't let the entry level title fool you; the A-Class will deliver everything you'd expect from a luxury vehicle. Some perks include the wing-shaped dashboard with a free standing wide screen display. The interior continues to impress with ambient lighting and up to 64 color options. Mercedes-Benz is also introducing Mercedes-Benz User Experience (MBUX). This is a multimedia technology infotainment system with a voice activated virtual assistant. You will receive real time travel information about road conditions, emergency vehicles, and other information such as gas prices and more location based information.
The Arrival
Las Vegas will be welcoming the A-Class later this year, as it makes its way into America. Fletcher Jones Imports could not be more excited to introduce this spectacular vehicle. Can't wait to shop? Shop our models similar to the A-Class, including the GLA SUV and CLA Coupe.
*European images shown