The Latest: Mercedes-Benz Launching Global Branded High-Power Charging Network
Did you hear? The latest move for the all-electric Mercedes-Benz segment, Mercedes-EQ, is a high-power charging network to ensure effortless and rapid charging as more go electric.
A Global Reach
The high-power charging network of 10,000 high-power chargers is starting in North America; the network will expand into Canada, Europe, China and other main markets. The Mercedes-Benz charging hubs are to be situated in key cities and urban population centers, near major arteries, retail and service destinations, and participating Mercedes-Benz dealership sites. Did you know Fletcher Jones Imports offers Mercedes-EQ charging?
By 2027
The network will have more than 400 hubs across North America with more than 2,500 high-power chargers to provide premium, sustainable and reliable charging experience.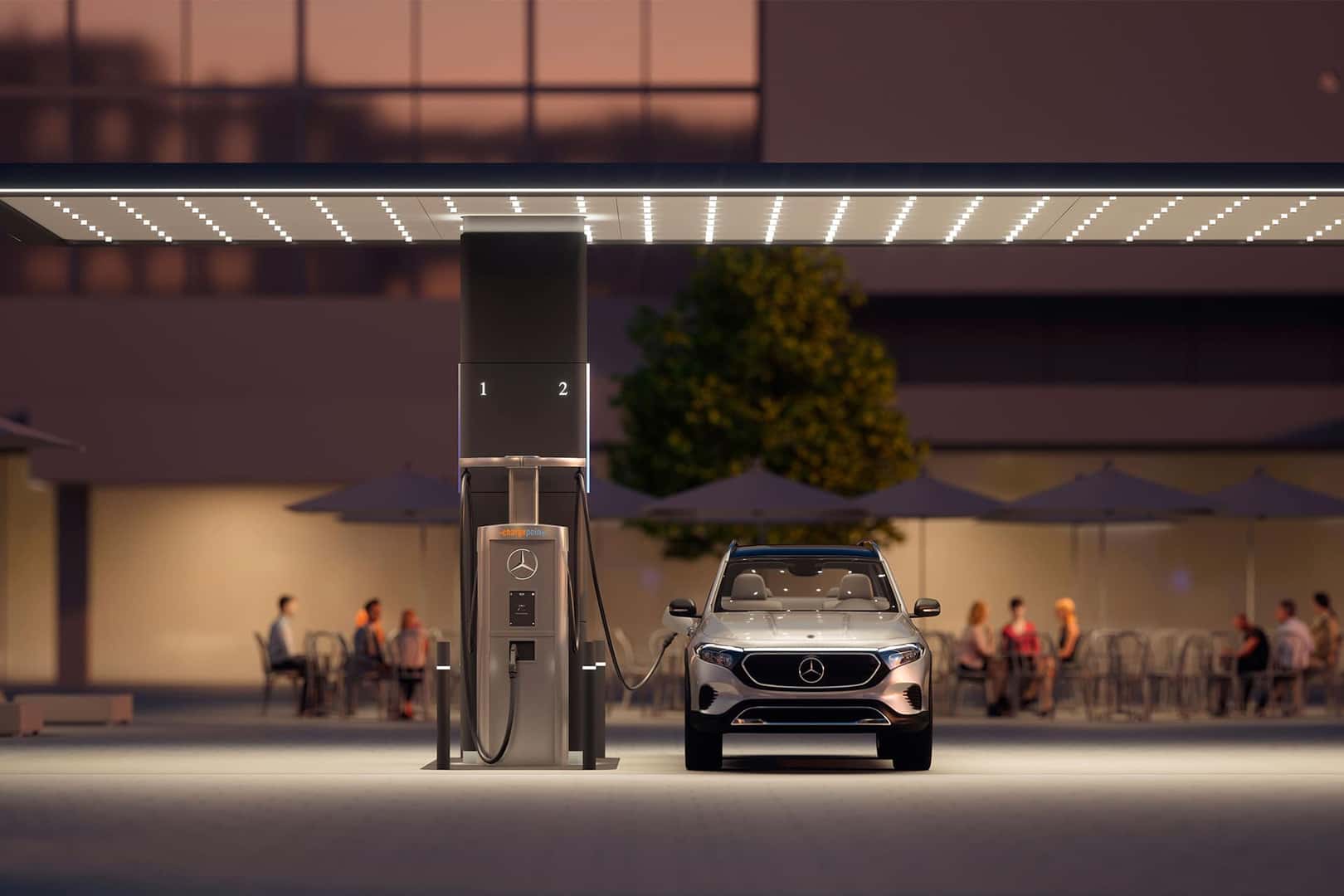 The Perks
Mercedes-Benz guests can pre-book charging stations from their Mercedes-EQ; plus, Mercedes-Benz Electric Intelligence Navigation will incorporate charging points and reserve spots in advance.
Partnering with ChargePoint, a leading specialist in charging network design and provision, in North America
Partnering with MN8 Energy, one of the largest solar energy and battery storage owners and operators in the US
Focusing on renewable energy, green charging via Mercedes me Charge
And more!
P.S. The network will be open and accessible to brands with compatible technology to support the growing electric vehicle community.
Go Electric with Fletcher Jones Imports
At Fletcher Jones Imports, our Team works to bring you both the latest Mercedes-EQ models and the Fletcher Jones Difference. Visit us today!


About Mercedes-EQ
View Inventory