9 Summer Essentials Every Nevada Driver Should Keep in the Car
It's that time of year again. The time where taking a dip in pool full of ice doesn't sound so bad. With the start of summer in Las Vegas and temperatures rising pretty quickly, here are a few summer essentials to help you survive the blistering Nevada heat on your daily travels.
1. Water

Summers in Las Vegas mean temperatures can reach record limits. That being said, it's important to drink lots of water to stay hydrated. Carry a water bottle or keep plenty of extra water in the car in the off chance you should break down or decide to go on a hike and forget to bring some H2O.
2. First-aid kit
It's always a good idea to keep a first-aid kit in the car. Luckily, Mercedes-Benz drivers should already have one included in their vehicles. If you don't, visit our parts boutique at Fletcher Jones Imports and pick one up.
3. Sunblock
Whether you're taking the kids to the pool at Desert Breeze Park or going for a quick hike near Sin City, you should never forget to lather up with sunscreen.
4. Sunglasses
Don't forget to pack your favorite pair! Look stylish while protecting your eyes from UV damage.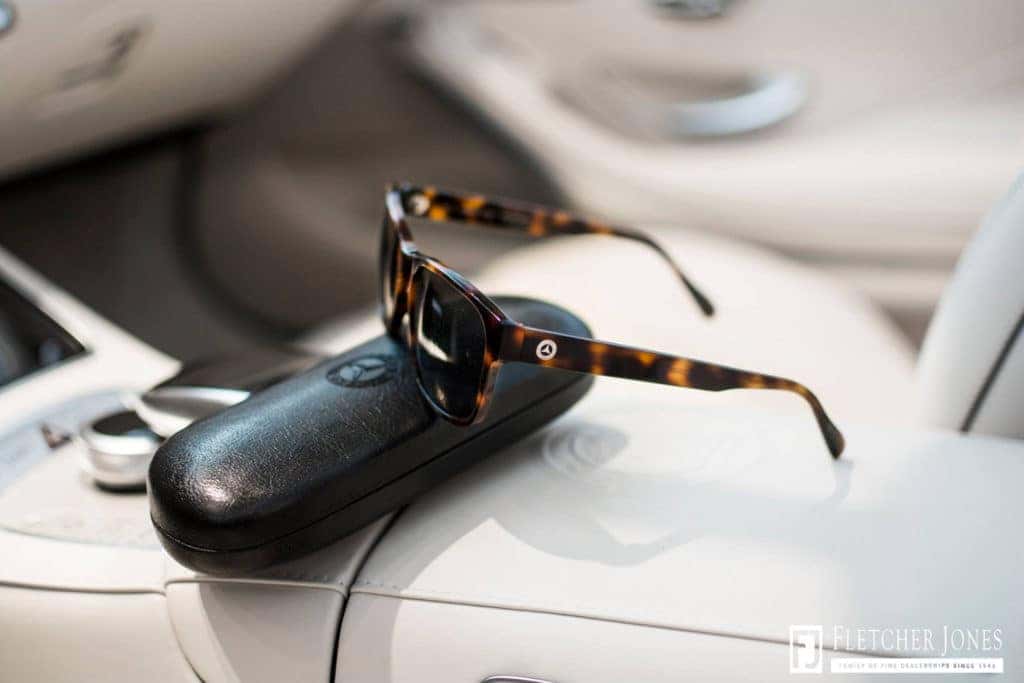 5. Portable Cellphone Charger
We rely on our cellphones for everything from navigating to our favorite Las Vegas restaurant to taking a million photos of our kids. But aside from these things, a phone is also a necessity in case  you need to dial 911. Having a portable cellphone battery on hand is always a smart choice.
6. Blanket
Even on the warmest summer days, nights in Vegas can get a bit chilly.
7.Window Shades

Ever sat in a car that's been sitting in the sun for far too long? Save your legs from scorching on the hot leather seats by investing in window shades for your dashboard and rear windows to help keep your vehicle cool and interior protected from fading. You can pick up a pair at the Fletcher Jones Imports parts boutique.
8. Jumper cables
It's always better to be prepared. You don't want to be that guy sitting on the side of the freeway. Carry a set of jumper cables in your car and familiarize yourself with how they work in the event you do have a dead battery.
9. Spare Tire
Make sure your spare tire is properly inflated otherwise what's the point, right?
Visit Our Mercedes-Benz Parts Boutique
Become even more of an expert driver by learning what the Mercedes-Benz dashboard lights and warnings mean. Then, stop by the Fletcher Jones Imports parts boutique and pick up your summer essentials, and don't forget to check out our  specials on genuine Mercedes-Benz parts and accessories. Click below to view our offers.