Meet Ed Salvatierra, Sprinter Manager For Fletcher Jones Imports
Are you looking to add a Mercedes-Benz van to your household? Then, it's time for a visit to Fletcher Jones Imports to meet our Sprinter Manager, Ed Salvatierra. He will be your go-to man for all your van questions and will support you on your Mercedes-Benz van journey. As we say here, "If you want a van, you're talking to Ed!" So, who is the man behind the van? Read on to learn of Ed's journey to joining the Fletcher Jones Family.  
 Ed's (Unexpected) Sprint To FJ
He's a New York Native, who settled in Nevada in 2002 after working closely with limos in his home state. He shares, "I joined the automotive industry in 1984, taking every opportunity I could, including establishing two limo businesses." He has also worked for Volvo and other well-known car brands, in a variety of roles. He admits, "I was ready to leave the automotive industry," but found himself submitting an application to Fletcher Jones Automotive Group. He explains, "I like what Mercedes-Benz stands for and what Fletcher Jones stands for." A call and a few conversations later, he joined as Sprinter Manager for Fletcher Jones Imports. His nearly four decades of experience in the industry and his passion for taking care of others will offer guests their first of many memories with their Mercedes-Benz commercial van. Start building memories today!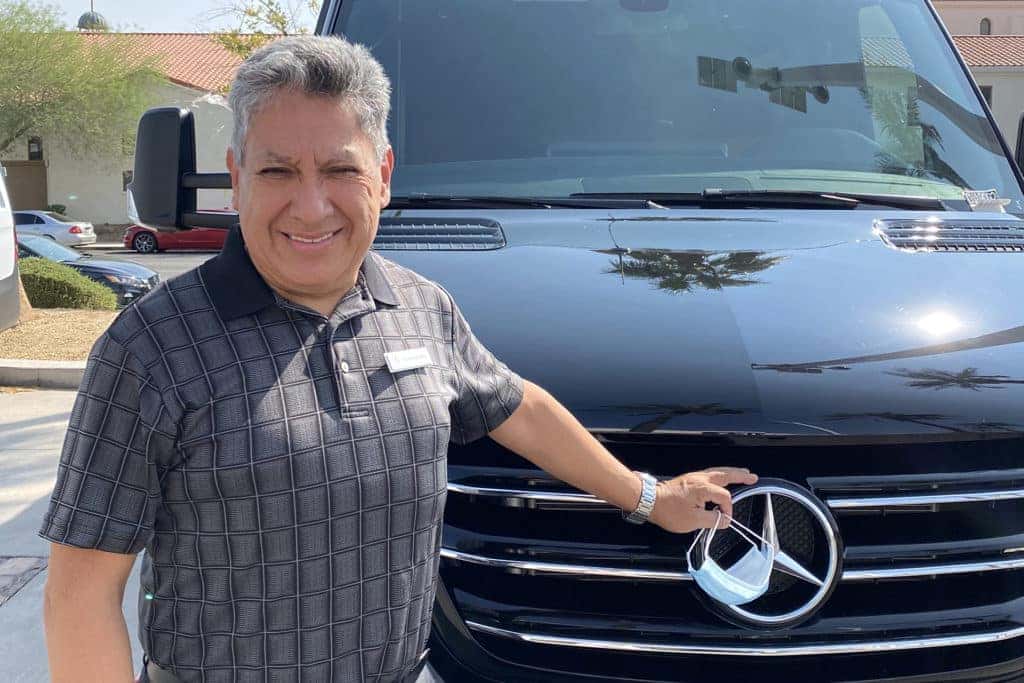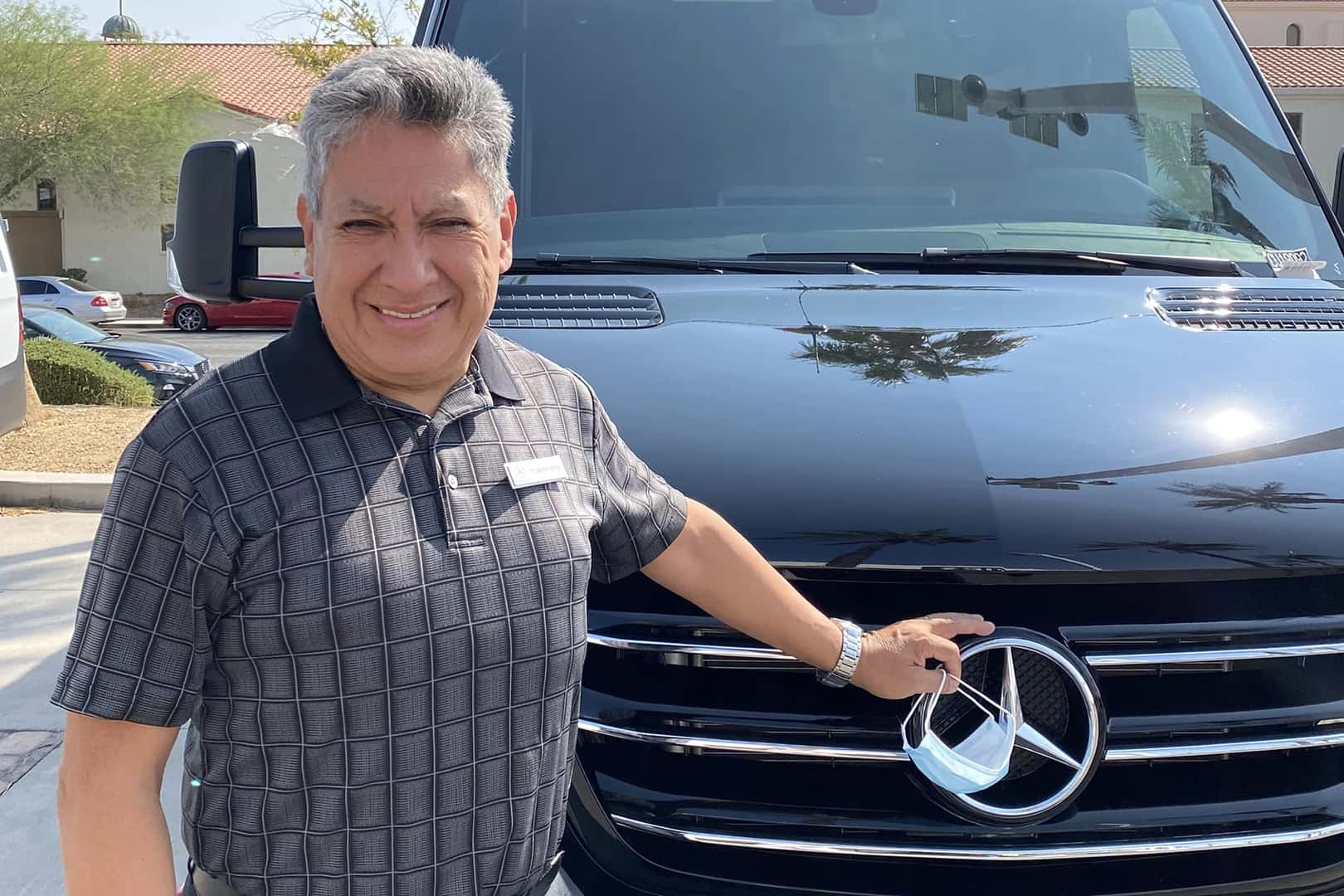 After camping out in the automotive industry for 36 years, Ed has learned the importance of shifting his focus to align with the latest trends in the automotive industry. The road trip is rapidly growing in popularity again, and the Mercedes-Benz vans are at the forefront of everyone's minds. Ed says, "Every third call I receive is about the camper vans." He understands why these vans are at the top of the list, commenting, "I not only like the German product for its quality and multitude of safety features, but for the return on investment. You get your money's worth with the service your van will provide." Discover all your van will offer you today with Ed at (702) 364-2700!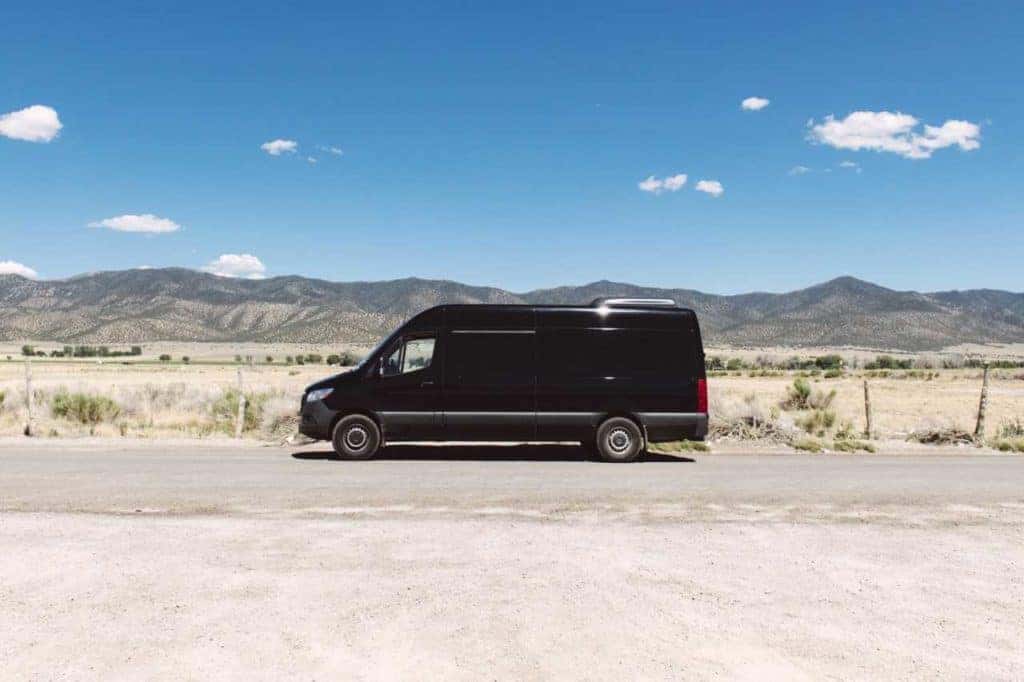 How Ed Delivers The Fletcher Jones Difference
Our Team Members work together and individually to deliver the Fletcher Jones Difference to our guests. For Ed, the Fletcher Jones Difference is sitting with each guest to learn what their goal is with investing in a Mercedes-Benz van. He explains, " I am here to listen, learning what they know and don't know; then, I am able to offer further education on the topic and serve as their guide." Schedule a time to meet with Ed today!
Why Fletcher Jones?
"I have never worked in such a nice environment – the organization and the physical location!"
Outside Of Work
When Ed is not busy working with our guests, you'll find him cycling the miles away and spending time with his wife of 42 years!
Ed's Message To Our Guests
"I appreciate the opportunity to earn your business and am always available to you to answer all the questions you may have about investing in a Mercedes-Benz van." 
If you are interested in a Mercedes-Benz van, reach out to Ed Salvatierra today at (702) 364-2700. He looks forward to supporting you on your latest journey.