Top 6 Most Lavish Mercedes-Benz Features You Didn't know Existed
There is luxury and then there is ultra-luxury. Check out these top 6 grandiose Mercedes-Benz features that you won't want to live without.
6. Built-In Refrigerator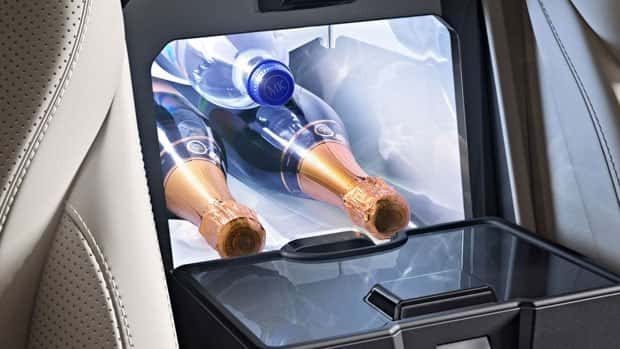 You don't necessarily have to be royalty to feel like royalty. If you're the passenger, sit back and relax as you sip on a glass of champagne and parade through the Las Vegas Strip.
5. Built-in Soft-Close Doors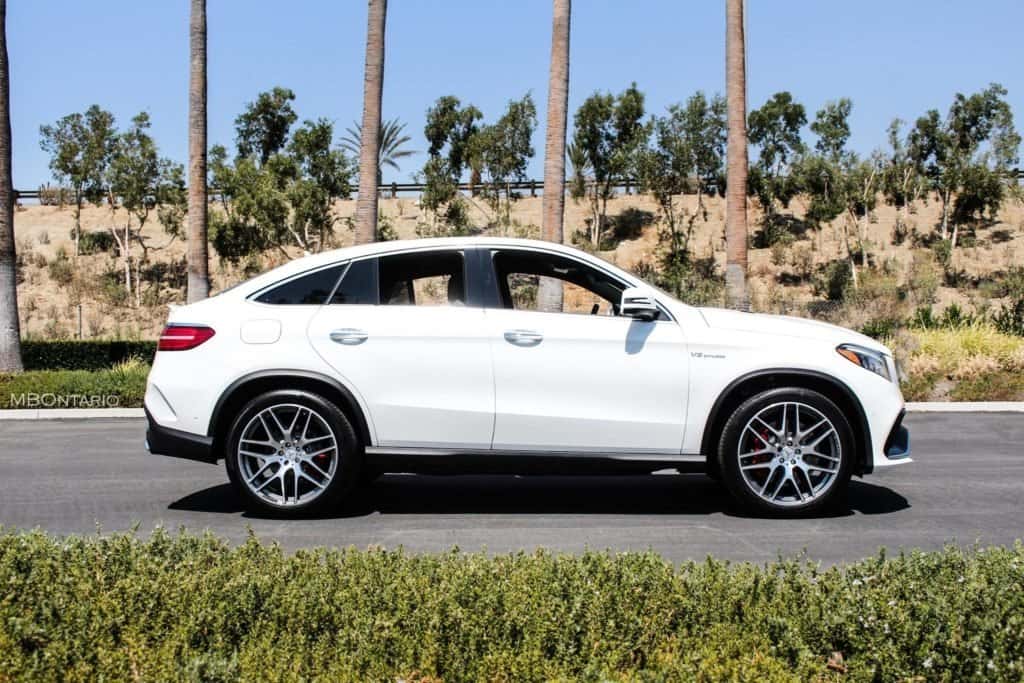 There is nothing worse than having your friends or little ones slam your car door shut. Luckily, Mercedes-Benz has thought of the way to avoid this with its soft-close doors that can be found on the Mercedes-Benz SL Roadster, GLE Coupe, and S-Class Sedan. Automatic assist mechanisms quietly and graciously finish closing the doors for you or your passengers. Let your worries float away.
4. NFC Wireless Charging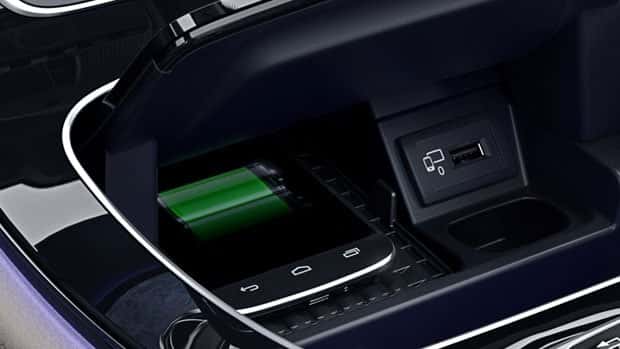 Luxury is all about convenience. Lose the charging cord on your phone and simply place your Android or iPhone in the Mercedes-Benz E-Class inductive charging tray located in the console. This feature lets you charge your device's battery while you drive without having to plug it in.
3. In-Car Wi-Fi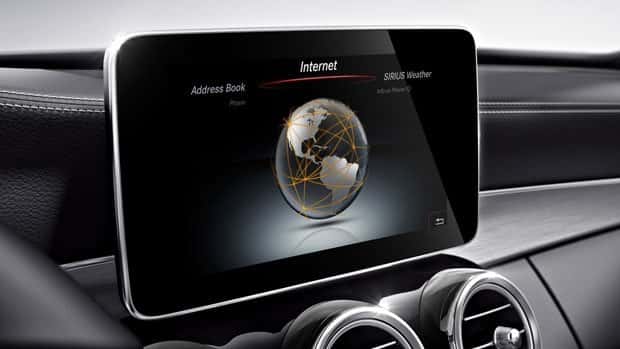 What's the point of a charged phone without Wi-Fi? With a Mercedes-Benz mbrace® Entertain package, receive 3G on select MY16 vehicles. No need to find a coffee shop with free Wi-Fi.
2. Built AIR-BALANCE Cabin Fragrances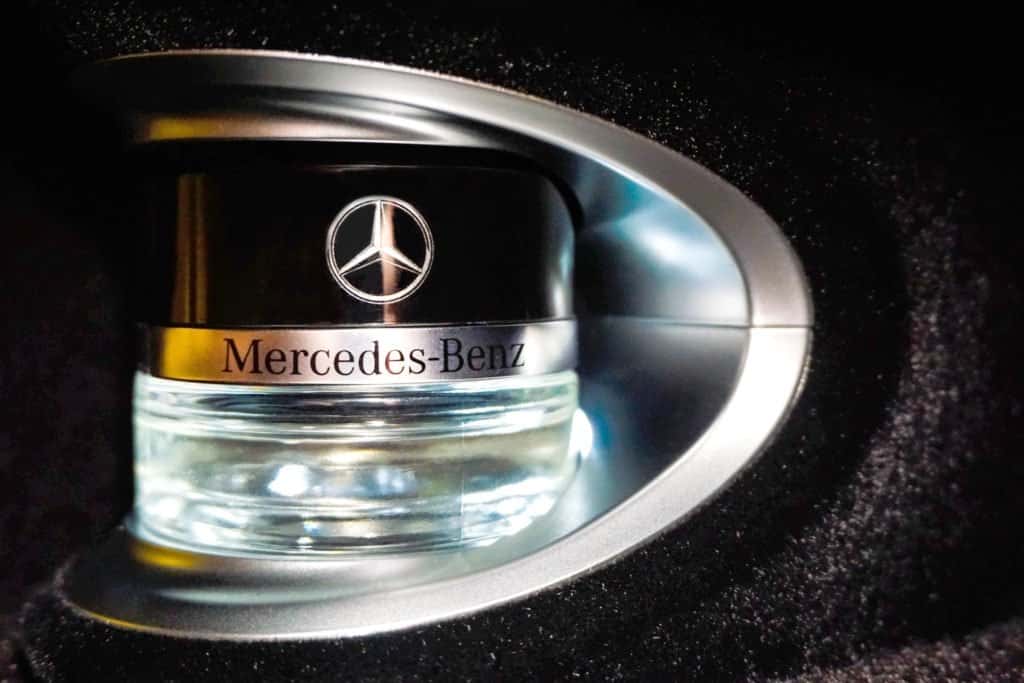 There is something about that new car smell that is truly alluring. Let's step it up a notch and add in a purification system and fragrance atomizers. Now, each time you step inside the cabin of a Mercedes-Benz, you're entering a new dimension of cabin ambiance. Each glass vial is back-lit by LED illumination when placed into its receptacle in the glovebox. Choose from a variety of unique and enticing essences such as:
Nightlife Mood
Sports mood
Argarwood Mood
Downtown Mood
Freeside Mood
Pacific Mood
1. Massage Seats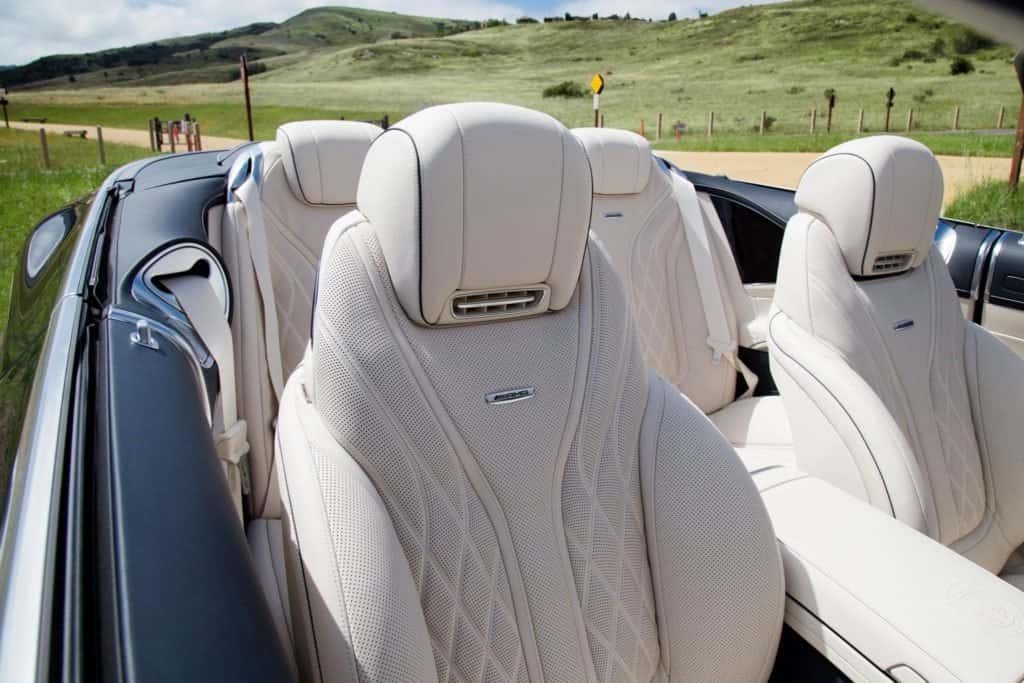 Who needs a spa when you can just hop in a Mercedes-Benz? Whether you're going on a road trip or simply going down to your local supermarket, you can get a massage on your way there. Sit in plush Mercedes-Benz memory seats and selects from six massage programs to soothe and rejuvenate the lower back. You even have the option of combining two modes massage modes with added heat for a "hot stone" effect worthy of a high-end spa.
Who said you can't have any of these features at price that works for you? Browse through our incredible offers and talk to one of our experts today!
*Optional features on select models only. See dealer for details.