Fletcher Jones Imports International Women's Day
Sometimes you just need to have a little faith. For some, the end result will be life-changing.
At Fletcher Jones Imports, we stand by this statement. With the help of our outstanding team members, our FJ family is able to accomplish our daily goals to ensure all of our guests receive a one-of-a-kind luxurious treatment.
In honor of National International Women's Day that took place on March 8, Fletcher Jones Imports wants to recognize a very special woman who has fought to the finish line to be the best mother, athlete, and of course, a Fletcher Jones Imports Sales Representative.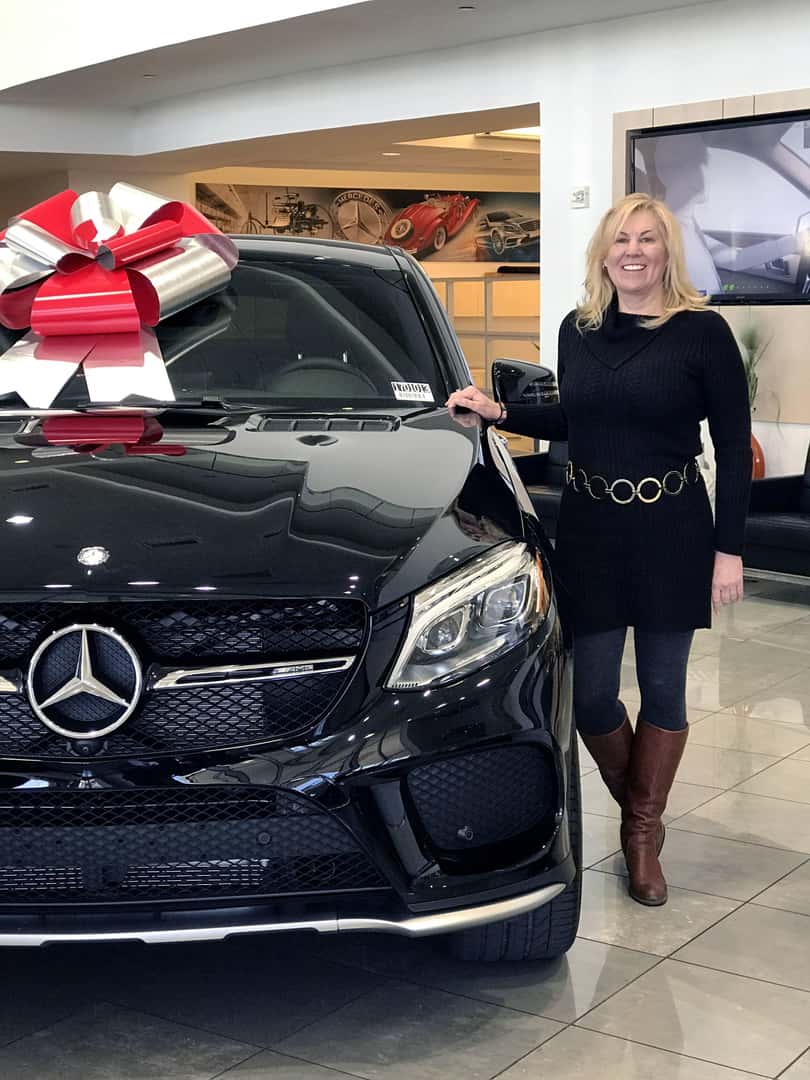 Meet Sandy Wolff. Sandy prides herself in assisting our guests in finding their dream Mercedes-Benz and being a part of the Fletcher Jones family since 2005. Chances are you may have met Sandy if you've visited Fletcher Jones Imports within the last 12 years. What you may not know is that she is a survivor of a rare form of cancer: Cholangiocarcinoma, also known as, bile duct cancer.
That didn't slow her down from continuing to assist our Fletcher Jones Imports guests. Perhaps it was her strength and perseverance that helped her overcome this life-changing obstacle, combined with her love for cars, helping others, sports, and of course her two daughters, Kristine and Shannon.
With a Sales Representative like Sandy, expect to receive a world-class experience, always. Her persistent nature to be the best will radiate so that you can receive a memorable and exceptional experience. After all, she was the first woman in Nevada to be voted track and field coach of the year in 1996 and was featured on the cover of Nevada Woman Magazine in 2003 for fitness and being a cancer survivor.
Get to know Sandy in person. Stop by Fletcher Jones Imports and Schedule your VIP test Drive today! Plus, you won't want to miss our Spring Forward Sales Event taking place now! We'll see you soon.