2017 Employees of the Year
If you've ever stopped by Fletcher Jones Imports you can see why choosing one Fletcher Jones employee as the 2017 Employee of the Year is tough. After all, we recruit top-notch individuals to join our winning team. But aside from the tough competition, there are always a few who tend to shine brighter than the rest. Meet the 2017 Employees of the Year, Arturo Perez and Amanda Morrison!
Getting to Know Amanda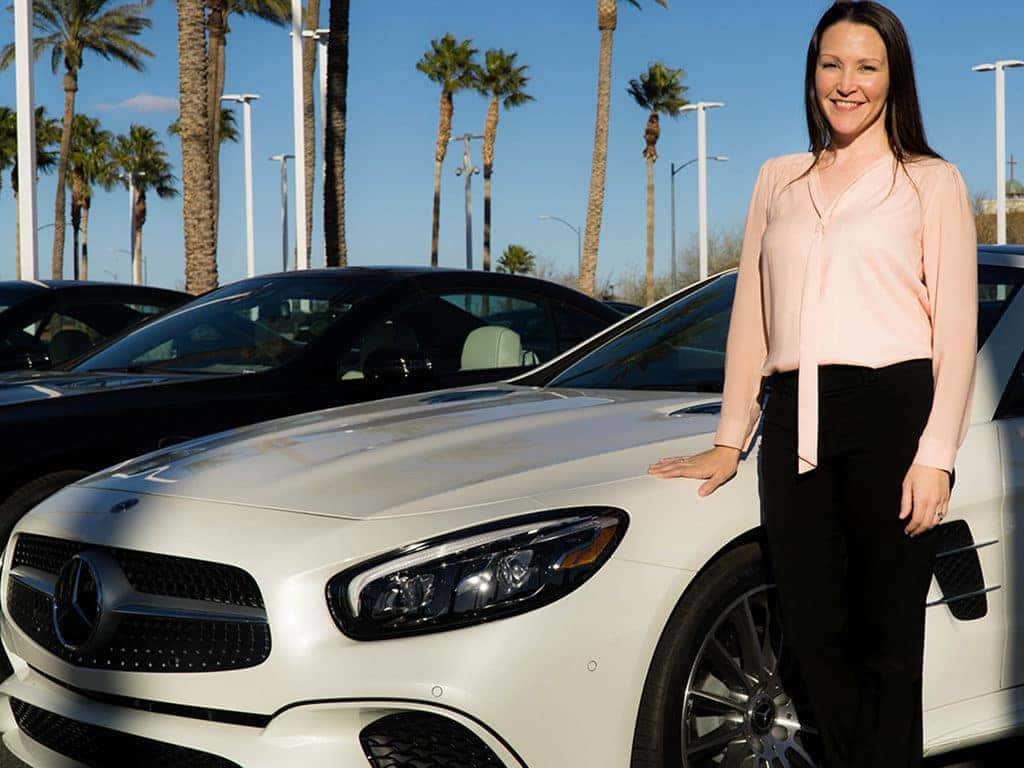 Aside from being a mom, Amanda also works in our finance department as a Finance Assistant. She has been with the Fletcher Jones family for five years.
"It's a family in every sense of the word. I like seeing my effort produce results [and] I feel like my coworkers and our clients alike appreciate my help no matter how small the task, "Amanda said.
At all of our Fletcher Jones dealerships, we like to set the standard when it comes to customer service. To become a Fletcher Jones Imports Employee of the Year and win a few bragging rights, our team members have to continuously go above and beyond, and that is exactly what Amanda continues to do. Her guiding principle is to always go the extra mile for our guests no matter the circumstances. As for 2018 Amanda's goals are to continue to be the very best of the best while balancing the act of work and family.
Meet Arturo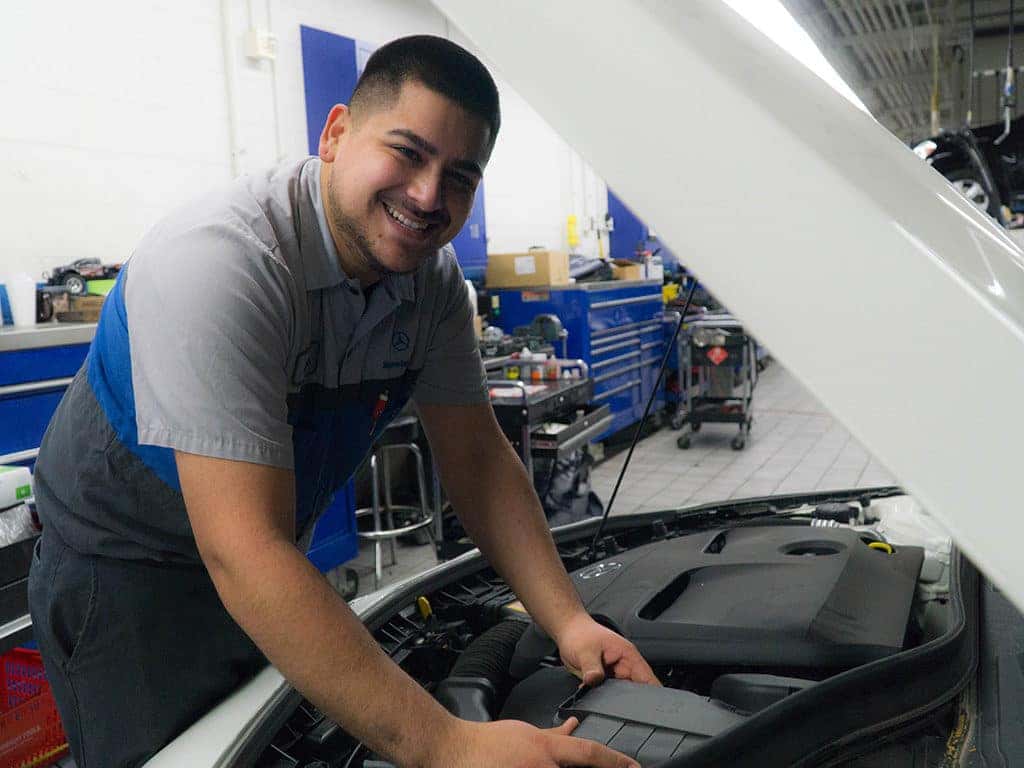 It's all in the details! Even the smallest of details can make a difference in a guest's eye, Arturo believes. But this is just one of the reasons, why he has been named the 2017 Employee of the Year.
As a Fletcher Jones Imports Service Technician, Arturo is responsible for inspecting and diagnosing Mercedes-Benz vehicles that come into the shop. Since his teen years, cars have always sparked Arturo's interest. He joined our team six years ago, beginning at the Fletcher Jones Imports Car Wash department. He later worked his way up to join our Detail team and after four years of dedication and one year of being a shop apprentice, he later became a Fletcher Jones Mercedes-Benz Service Technician.
It is Arturo's enthusiasm to grow within the Fletcher Jones Imports family that he has won the Employee of the Year award.  His goal for 2018 is to continue to advance his training and live up to the Mercedes-Benz philosophy of "The Best of Nothing."
Join Our Winning Team
Become a part of the Fletcher Jones family. Click below to get started.