Meet Alex Valenzuela, General Sales Manager
"Small changes over time lead to big results." – Author Unknown
Alex's Journey with Fletcher Jones
Alex's journey with Fletcher Jones Auto Group started 11 years ago. In his first position as Service Coordinator, he dedicated a year to exceeding the expectations of his Team and our guests. From there, he joined our Sales Business Development Center, serving as an essential link between our dealer and our guest during their purchase journey. After 5 years of experience there, he received the opportunity to move to Las Vegas to take on the role of Finance Manager at Fletcher Jones Imports. He then became part of the opening team for our Fletcher Jones Imports Pre-Owned location.
Finally, this past January, we extended Alex the opportunity to serve as our General Sales Manager for Fletcher Jones Imports. He enthusiastically accepted. He says, "I want to say thank you to Heather, our Director of Business Development for Fletcher Jones, for your mentorship; it's been a privilege I do not take for granted."
Why Fletcher Jones?
Without hesitation, Alex exclaims, "The reputation Fletcher Jones carries is what sparked my interest in the automotive industry." He further elaborates, explaining how "Fletcher Jones is a brand within a brand," meaning guests not only want to purchase or lease a Mercedes-Benz, but purchase or lease a Mercedes-Benz from Fletcher Jones.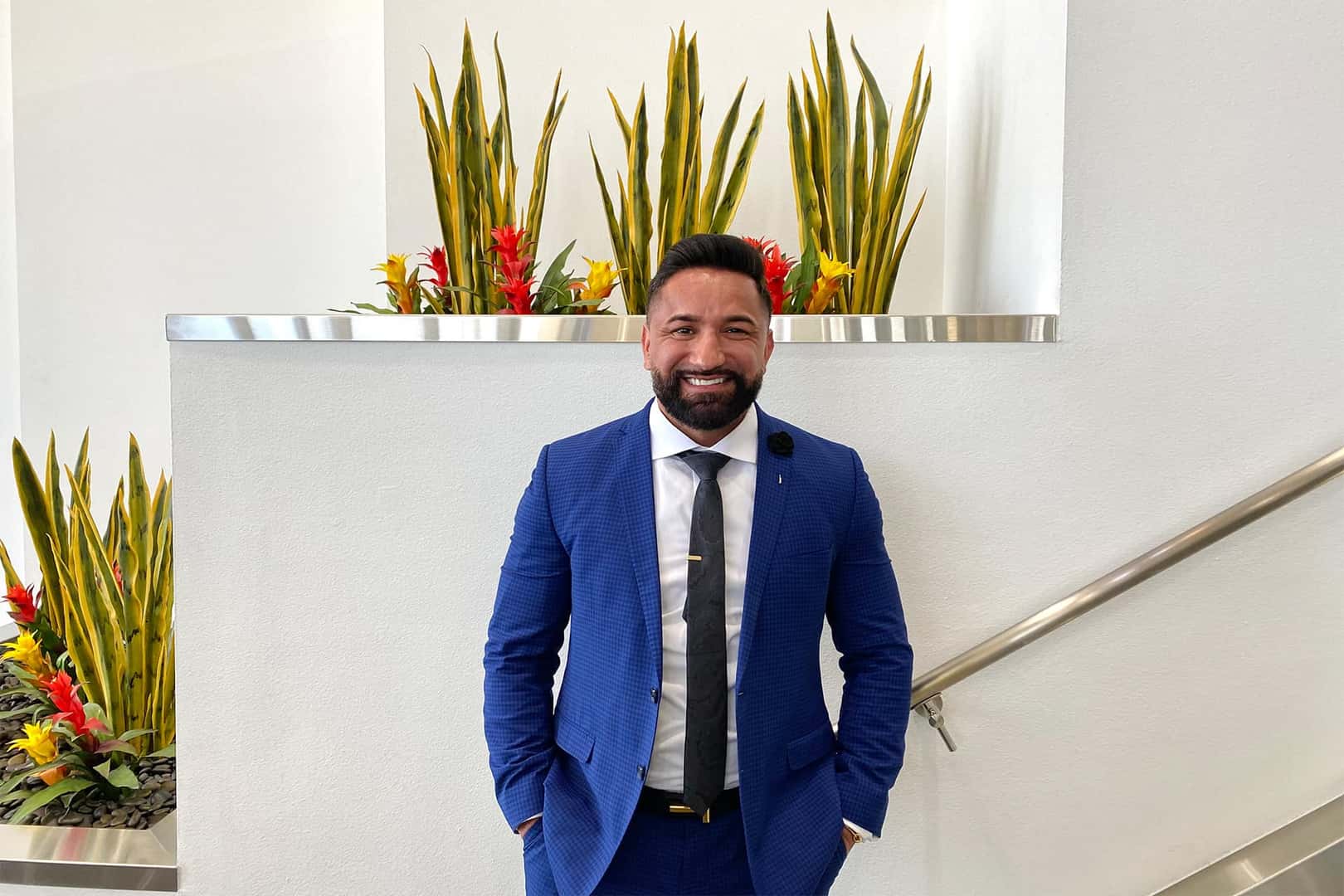 A List of Alex's Favorites
Favorite Part of Your Position: "I love that there is something new everyday, and it is rewarding seeing the growth in our Team."
Favorite Restaurant: Sushi Fever in Las Vegas, NV!
Favorite Mercedes-Benz: Mercedes-AMG® SLS Black Series
Favorite Sport: Soccer! Alex has been playing soccer his entire life, but the Las Vegas heat might stop him!
A Message To Our Guests
"I look forward to showing you the Fletcher Jones Difference! My door is always open, come say hi or hola (I'm bilingual!) at your next visit to Fletcher Jones Imports."


Contact Us