Employee Spotlight: Q&A with Van Larrison
When it comes to quality service, our team at Fletcher Jones Imports knows how to deliver. Meet Fletcher Jones Imports' Shop Foreman, Van Larrison.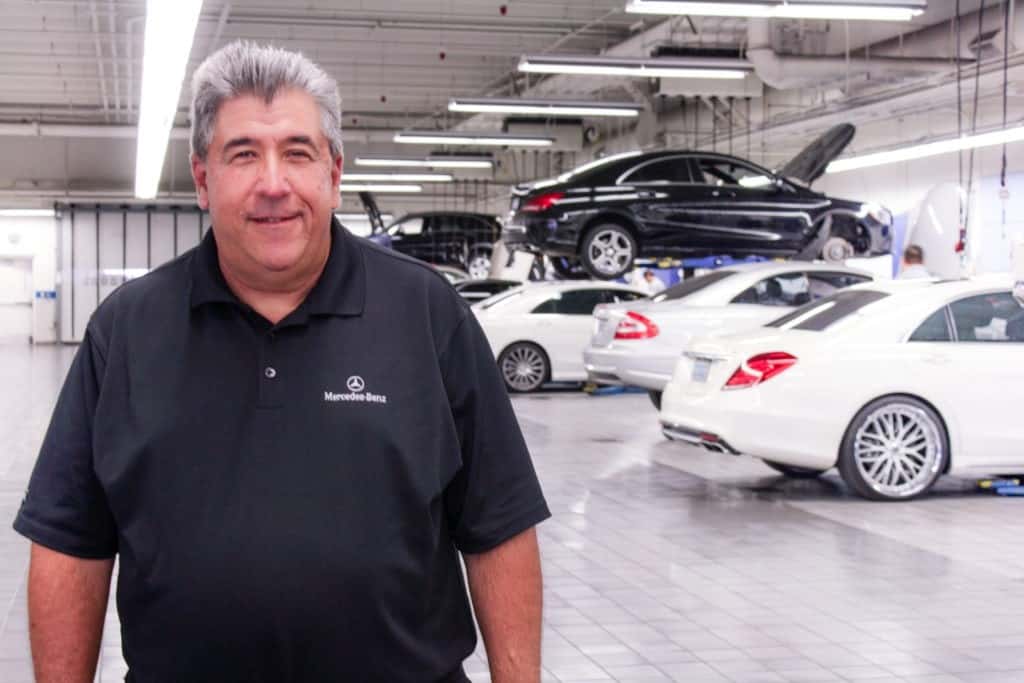 Q: Describe your role at Fletcher Jones Imports.
A: I supervise the technician staff with any technical issues as well as perform administration tasks to maintain work shop productivity; I also interact with our guests to ensure they have the best service experience possible!

Q: How long have you been a part of the Fletcher Jones legacy?
A: Over thirty years

Q: How did you become interested in working for the automotive industry?
A: My family was in the car business. After retiring from the Air Force, my father sold Chevrolets for years, and my uncle was a GM technician for years at a large dealership in Los Angeles before opening his own shop where I started. Truth be told, the cars that I could afford at the time broke down all the time so I had no choice but to learn how to fix them.

Q: What is a good service tip you would like our guests to know?
A: Do not skip routine maintenance services ever. The fluids in the cars are its life blood and always use original manufacturer parts. Often times when people seek out alternative service solutions to save money, they do not realize that they are not using manufacturer approved oils and parts; and therefore, can lead to more problems and concerns with their vehicle.

Q: What do you like best about your job?
A: Seeing our guests happy and enjoying their cars to the fullest!

Q: What has been your most memorable moment at Fletcher Jones Imports?
A: Being recognized as a Mercedes-Benz Master Guild Technician

Q: What are your favorite hobbies?
A: I enjoy fishing, camping and anything in motorsports, especially NHRA drag racing. I also like to ride dirt bikes and go off-roading in ATVs!

Q: What is your favorite vehicle?
A: Mercedes-AMG® GT R in Iridium silver metallic, please!

Q: If you could drive the above car anywhere, where would you go?
A: The Autobahn and every race course I could drive in.

Stop by Fletcher Jones Imports to say hello to Van and witness the Fletcher Jones Difference today!
Plus, you won't want to miss out on our current service specials. Click below to learn more.

Explore Service Offers