Meet Brian Humiston, Service Technician for Fletcher Jones Imports
In the next installment of our Employee Spotlight Series, we are highlighting Brian Humiston, Service Technician for Fletcher Jones Imports. Read about his journey below!
Brian has over 15 years of experience in the automotive industry. He shares, "In high school, I was not sure what I wanted to do, but I did know I liked working with my hands. I decided to see where that took me." Right out of high school, he enrolled at the Universal Technical Institute and graduated in 2008. From there, he was accepted into Mercedes-Benz Elite, a 4 month long factory training program in Houston, Texas. He then joined the service department at a Midland Texas dealership working as technician, before moving back to his home state of Minnesota. He spent another 5 years as a technician at a Minnesota dealership. In 2017, the opportunity arose to work for Fletcher Jones Imports and he shares, "I jumped at the opportunity because I wanted to get my foot in the door with the Fletcher Jones Automotive Group."
Why Fletcher Jones?
Brian shares, "The Fletcher Jones Automotive Group is a staple name in the Mercedes-Benz world. When I handed in my notice at my previous position in Minnesota, they were not surprised because Fletcher Jones has the opportunity to pick the best talent in the country."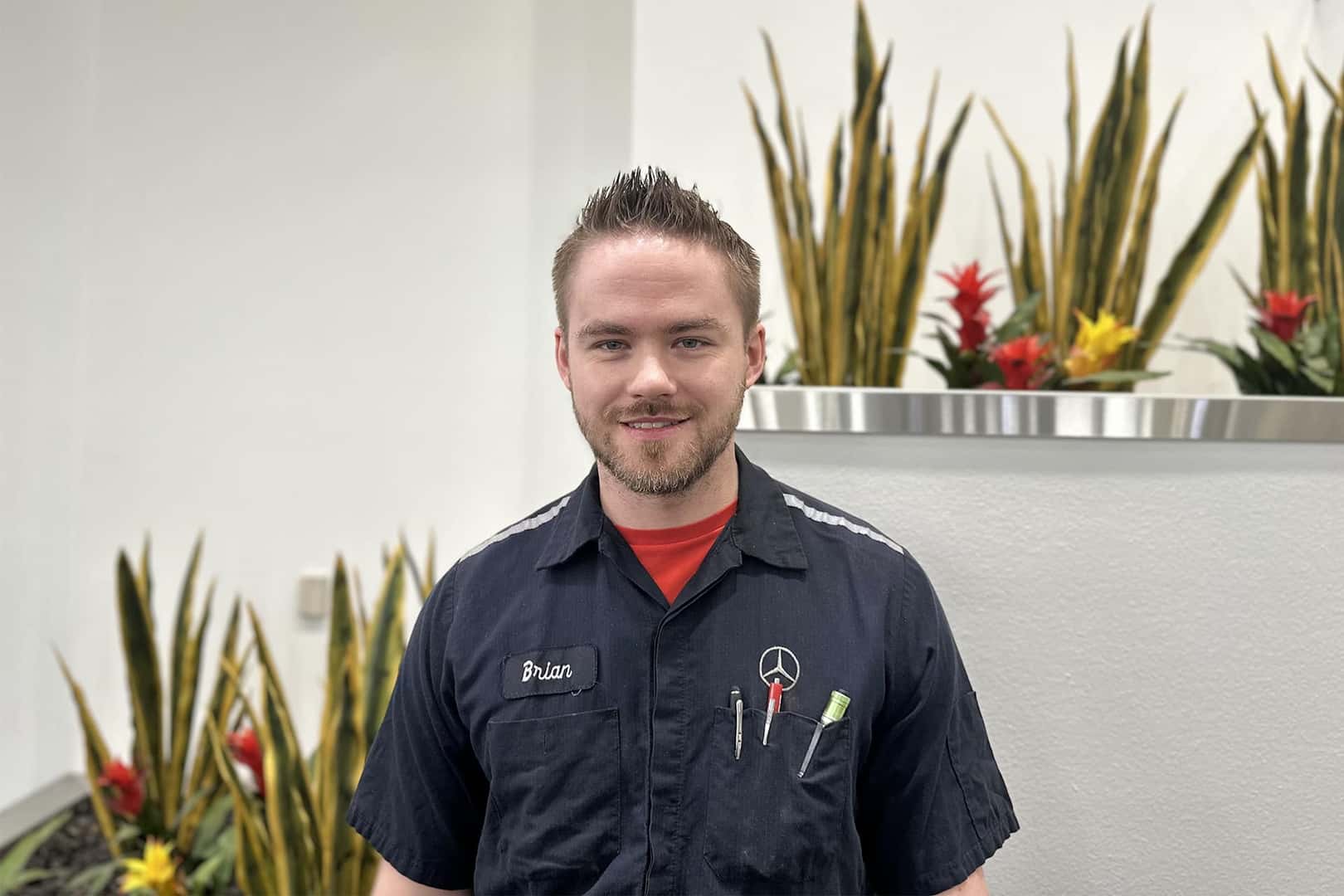 What Does the Fletcher Jones Difference Mean to You?
"The Fletcher Jones Difference is listening to our guests and explaining any and all service-related information for Mercedes-Benz vehicles in layman terms."
Service Tip
"Do not hesitate to ask us any and all of your questions! This is your Mercedes-Benz service."
Favorite Mercedes-Benz Model
The Mercedes-AMG® E 63
Outside of Work
When Brian is not busy servicing Mercedes-Benz vehicles, he is cooking. He shares, "A favorite dish of mine to prepare is beef wellington."
Interested in Joining Our Team?
If you are looking to start your career in the automotive industry, check out the opportunities available with the Fletcher Jones Auto Group!


Join Our Team